You may already be aware that last week a leading politician here in Britain, Boris Johnson, wrote in a newspaper article that, although he did not believe the wearing of the burka should be outlawed in this country, women wearing them did resemble a letter box or a bank robber.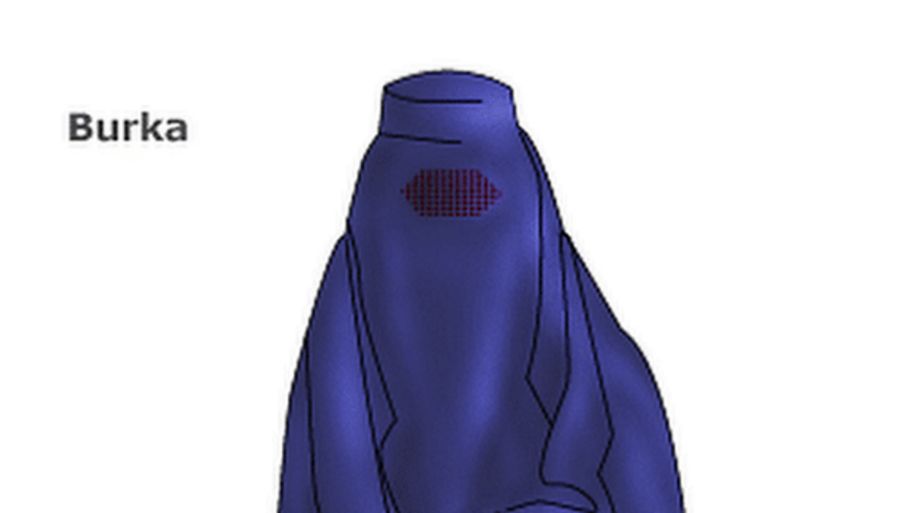 The burka is the most concealing of all Islamic veils. It is a one-piece veil that covers the face and body, often leaving just a mesh screen to see through.    http://www.bbc.co.uk/newsround/24118241
The remarks have stirred up a huge controversy and been making front page news ever since.  Some people think Johnson  should be investigated and expelled from the Tory party.  Some argue that it is a woman's human right to wear the clothes she chooses, others that it is a God-given demand included in the Koran that women must fully cover themselves in public.
Several imams have said that it is not a command included in the Koran.  Others have argued that these kind of remarks are characteristic of British humour and point out that similar, even identical, remarks have been made in the past, not only about burkas but about other various outfits that both males and females may wear.  The habits of nuns, or outfits of priests and clergy are example.  They believe that to punish such remarks would inappropriately limit freedom of speech.
Personally, what I think has been insufficiently emphasized is that the way we dress is a kind of communication,.  We send out different messages by the clothes wear.  I don't wear the same clothes to a wedding as I would to go grocery shopping.  In fact, the clothes I am wearing often indicate the role I am playing.  Only the bride wears a wedding dress and veil, for instance.  Imagine the uproar that would be caused if the bride's mother showed up wearing the comparable outfit.
To complicate matters further, the meaning of our dress codes varies in different cultures every bit as much as the languages we use.  I would feel extremely uncomfortable walking bare-breasted down Broadway in New York City because I know I was sending a completely different message than a bare-breasted woman living in a social group where that is the norm.
Furthermore, these messages are deeply ingrained in our psyches, usually from childhood.  I remember my mother sending me upstairs to put some clothes on when at the age of about three I came stark naked into the kitchen where the family was gathering for breakfast.  I eventually learned to feel embarrassed, even ashamed, to be seen unclothed in various public situations.
In that context, I wonder how I would feel if, instead of being reared in a western culture, I had been taught from a very young age that showing even my face in public to a male not an intimate family member was a totally inappropriate exposure of my private self, and even potentially sexual provocation.  How would I feel walking down the street with my face exposed?  I suspect it would be excruciatingly uncomfortable, made even worse if the men I passed in public understood the meaning of my exposure the same way I did.
On the other hand, in western cultures, covering up one's face is not usually considered modest, but often inappropriate.  Because in our cultures, facial expressions are broadly interpreted to understand behavior.  I look at someone's expression to see if they are joking, angry, lying, loving, confused, needing help, experiencing pain.  They are important in almost every public interaction we have.
And so personally, I think it is quite appropriate for different cultures to mandate when a burka may not be used to cover one's face in public.  If I am going to live in another culture, I need to understand and respect it.  I know from personal experience that this is by no means a simple matter.
But I do not think I have a right to voluntarily move into another culture and to gain from the benefits of living there while insisting that I do not need to abide by fundamental customs and laws of that culture.  Yes, I can try to explain why I disagree or would like to expand some practices.  But it would not be appropriate for me to insist that my customs and practices are inviolable while yours are not.