"In the end, what gives life meaning is not only how it is lived, but how it draws to a close."
Baroness Tessa Jowell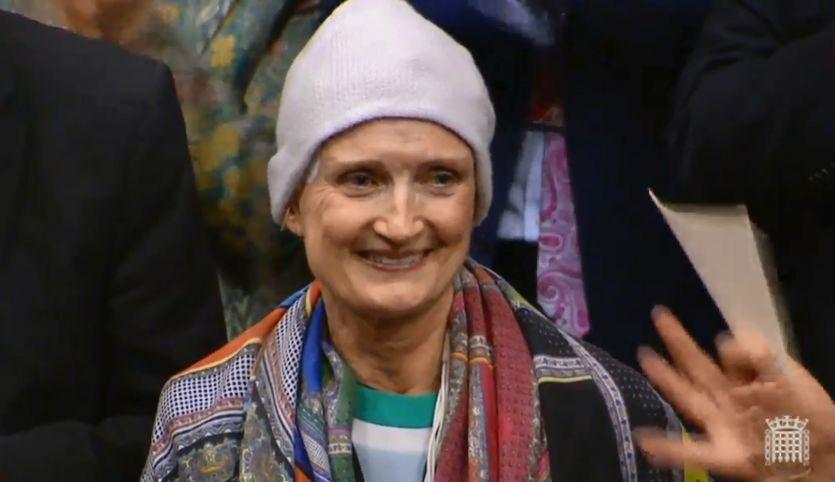 https://www.independent.co.uk/news/uk/home-news/tessa-jowell-cancer-lords-speech-brain-tumour-standing-ovation-a8178756.htmlThe Independent
Two days ago, Tessa Jowell, a member of Parliament, died of brain cancer.
She had been an extremely active and accomplished member of Parliament, and was deeply respected – I think even loved – by members of all parties.  She was described as one of the kindest and hard-working MP's by fellow Labour party members as well as those from the Tory and Liberal parties.
In January, she addressed Parliament for the last time, asking them to do more to improve treatment for cancer patients.  Britain's National Health Service lags behind most developed countries in treating cancer, and although it was too late for her, she spent her last months still working for others.  She brought the Parliament to tears with her address and received a standing ovation.
Since her death, I have been reflecting on how unusual her approach to her own death seems to me.  When I was 18, my own mother, suffering from cancer, was given 8 weeks to live.  She spent that time preparing her husband and her ten children between the ages of 7 and 19 for life after her death.  She talked to us openly about dying, and I am sure she agreed with my father to his remarriage which was announced within weeks after she died.
None of us, including my mother, could possibly have appreciated the strength of the legacy she was leaving us with her courageous and honest facing of the painful reality of her death at the age of 48.  But when my father died 19 years later, then my younger sister, and recently a younger brother died, they each built on that legacy, facing with courage and honesty the reality of death, and leaving their own legacies to the loved ones who survived them
I didn't realize until I moved with my husband to England to care for his dying father how unusual this legacy was.  I remember my first insight was in the hospital emergency room when I said to the attending nurse that I did not think my father-in-law was dying.  The look of shock on her face showed her amazement that I would so much as use the term "dying."  During the year in which we cared for him, I learned more than once that death was not something one spoke about out loud, no matter how imminent it was.
And so Tessa Jowell's speech to Parliament impressed me as both courageous and culturally quite exceptional.
And now I find myself wondering about other cultures.  Obviously it isn't something I can explore on Google.  I'm not aware, in fact, of any research comparing cultural attitudes like this.  But the reality of death is not fake news for any of us.  How do different communities face it?  And what are the different ways in which we support each other?